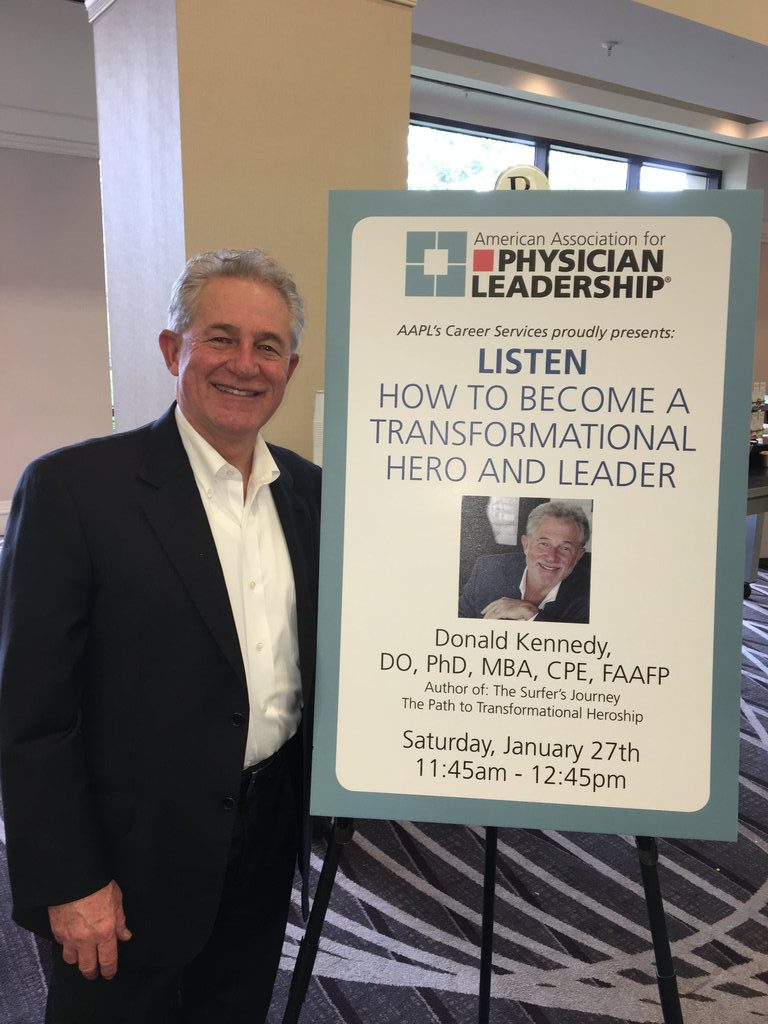 About Speaking & Seminars
I created The Surfer's Journey, LLC and my Motivational Medicine practice to impact lives now, not later.
I love speaking and teaching and was a member of the National Speakers Association for fifteen years. I've spoken and taught the interactive programs from my books to patients and kids in high schools all the way to people struggling with the noose of drug addiction.
We teach The Surfer's Journey leadership principles in wonderful seminars and at retreats in beach destinations where you can experience the sport of kings on our own mythical island of Tronahu. Both fun and crazy, these events are the most powerful experiences of anyone's life.
If you would like to have me speak or teach for your group or event or if you'd just like to be notified about upcoming Surfer's Journey events and retreats, please complete the appropriate areas in the request form below.
Speaking / Seminar Request Form
"The choices you make must be driven by your dream and what is right for the people you will touch and lead."
Malu
The Surfer's Journey